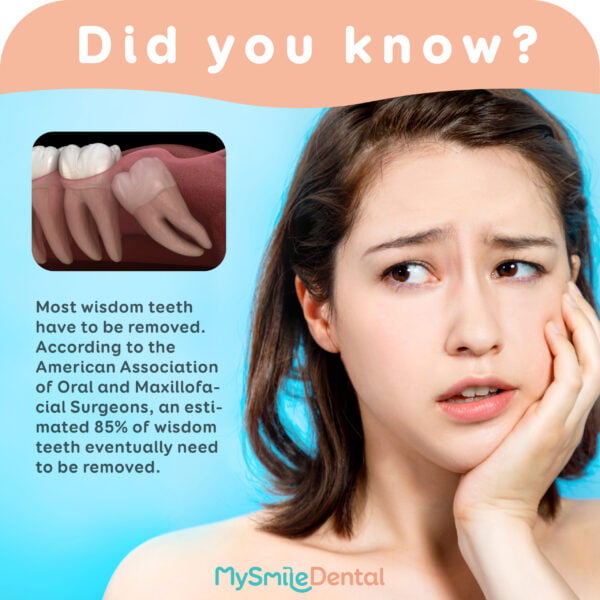 Have you been advised by your dentist that your wisdom teeth need removal? However you are delaying that as it has not been causing you discomfort? 😬
Statistically around 85% of wisdom teeth might need to be removed! The longer you delay their removal, the more problems it may cause and it might also be harder to remove as you age!
Let our caring team from MySmile Dental help you assess your urgency for wisdom tooth removal. If wisdom tooth surgery is required, it is medisave claimable up to $1250! 👨‍⚕️🦷
Please PM us to book an appointment for a check up.
Alternatively call us at 6280 8140 (Hougang) or 6908 2608 (Bidadari).