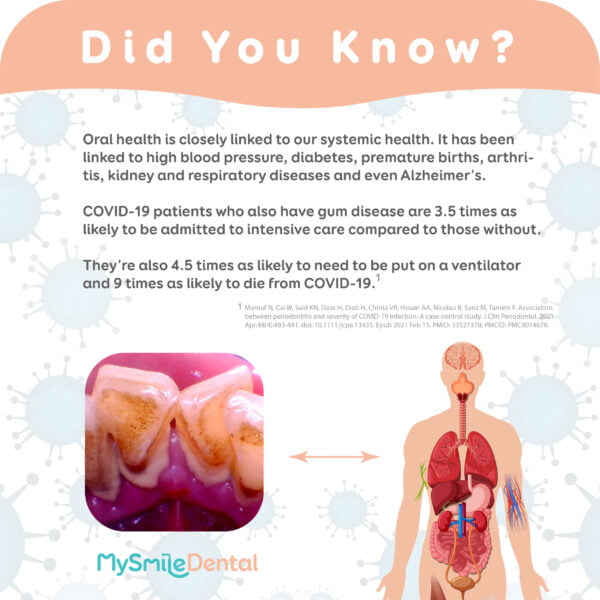 There are more and more evidence that links severe Covid-19 symptoms with uncontrolled gum disease.
A recent article on CNA highlights some of the possible reasons why this is occurring.
Do take good care of your oral health as it is more closely linked to your systemic health than you think!