Am I suitable for implants?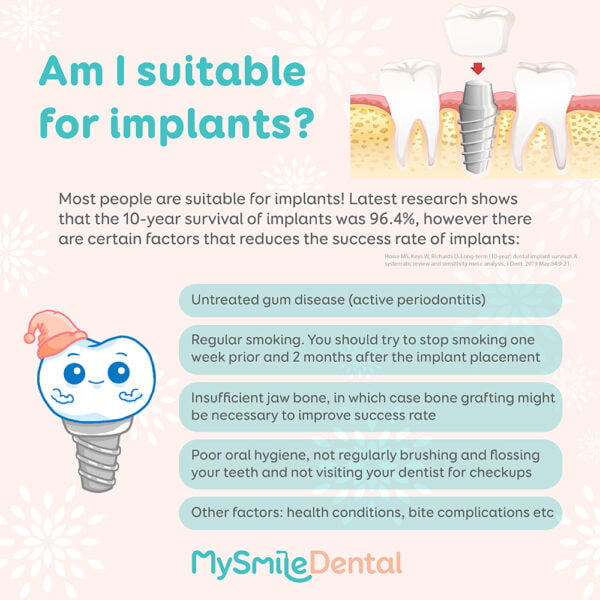 Are you considering having implants done but not sure if you are suitable? Let us shed some light!
Most people are suitable for implants! Latest research shows that the 10-year survival of implants was 96.4%, however there are certain factors that reduces the success rate of implants:
– Untreated gum disease (active periodontitis)
– Regular smoking. You should try to stop smoking one week prior and 2 months after the implant placement
– Insufficient jaw bone, in which case bone grafting might be necessary to improve success rate
– Poor oral hygiene, not regularly brushing and flossing your teeth and not visiting your dentist for checkups
– Other factors: health conditions, bite complications etc
Alternatively call us at 6280 8140 (Hougang) or 6908 2608 (Bidadari).