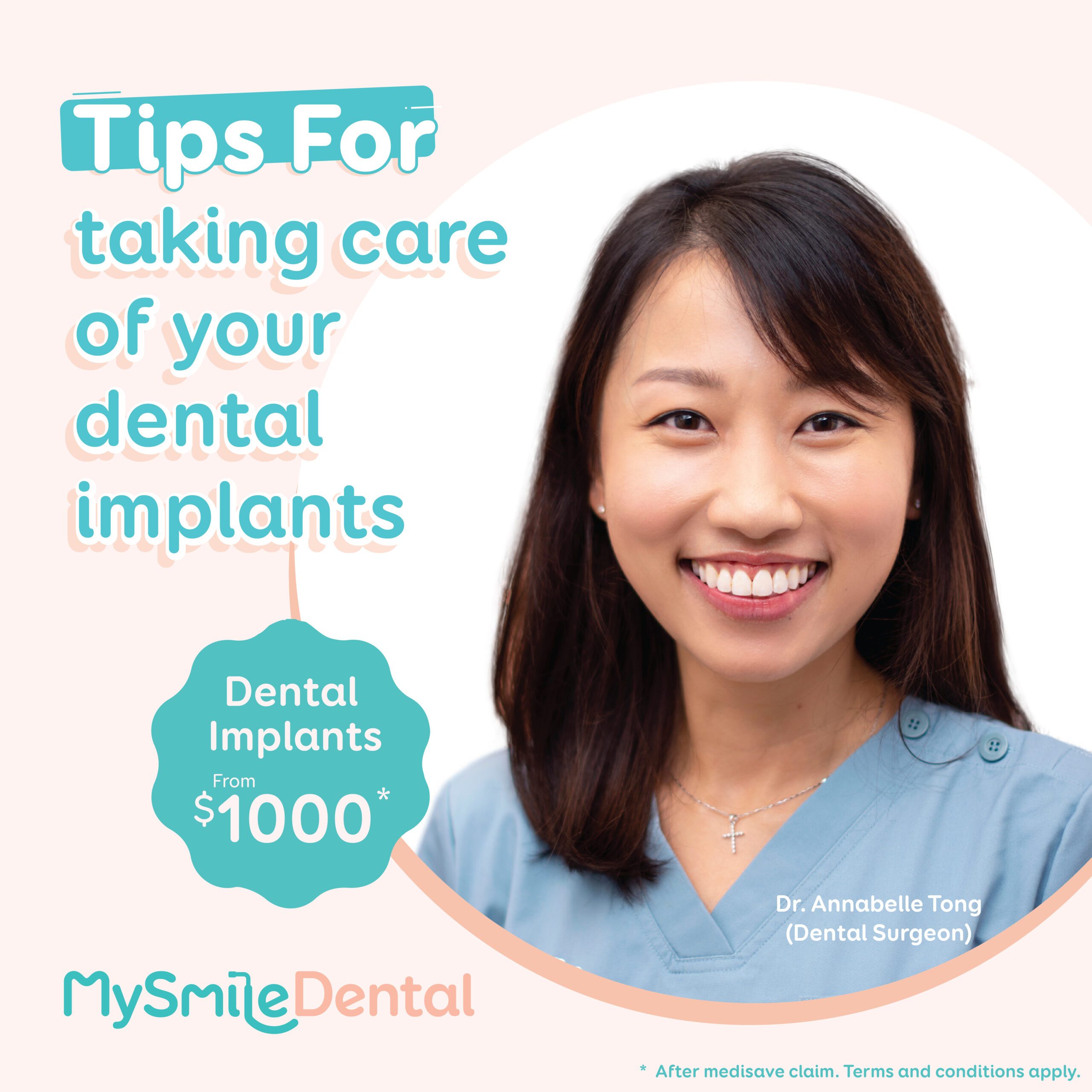 Have you recently had dental implants placed? Here are Dr Annabelle's tips to maintain your brand-new implant teeth!
Brush and floss your implant teeth regularly
Use special toothbrushes specifically designed to clean dental implants and also floss them regularly to prevent gum infection.
Avoid smoking or drinking too much alcohol
Smoking not only delays the healing process, but it can also weaken the bone structure that is a large part of good oral health. While enjoying an occasional alcoholic beverage tends to be fine, drinking too much alcohol may also affect long term success of implants.
Make regular dental appointments
Seeing a dentist on a regular basis is one of the best ways to make sure any and all dental implants are doing the job they are supposed to do.
Have mouthguards made if recommended by your dentists
If you have parafunctional habits like bruxism (grinding), your dentist may recommend having a mouthguard fabricated to improve the longevity of your implants
Get your implant queries answered at MySmile Dental. Book an appointment at our Hougang, Bidadari or Paya Lebar branches today!
Dental implants from $1000* until December 2022!
*Terms & Conditions apply
*After Medisave claim of $1,250, inclusive of consultation, consumables and implant crown
Call us to book an appointment now!
6015 0485 (Paya Lebar Square)
6908 2608 (Bidadari)
6280 8140 (Hougang)